The Most Verified Positive Reviews for Metal Roofing

Voted One Of The Top 200 Exterior Contractors In The Country

Workers Comp and General Liability Insurance

NC Licensed General Contractor

Benefits Of Hiring Absolute Metal Roofs

Contact Absolute Metal Roofs, 

NC's Premier Metal Roofers today!

BEAUTY, VALUE and PROTECTION

Absolute Metal Roofs prides itself as North Carolina's premier metal roofing company, voted one of the country's top 200 exterior remodelers of 2011 by 
Qualified Remodeler Magazine
. We're a 
BBB
, A+ accredited Metal Roofing company based out of Wilmington with a service coverage area that covers the entire south eastern North Carolina. We work hard to provide the best roofing products at the best prices and our specialty is providing and installing metal roofing systems for residential and commercial construction. All installers are experience in working with every type of roof project imaginable, meaning that every single metal roof job we complete is held to the highest standard of excellence. With our BEST price guarantee on all of our metal roofing and so many different financing options it's no wonder everyone chooses Absolute Metal Roofs for their metal roofing needs.
Our strong focus on excellence and superior customer service means our customers can expect nothing but the best when they call us for their metal roofing jobs, no matter the size. We are committed to providing quality metal roofing products at competitive prices, delivered on time with unsurpassed service.

All Content and Images © 2017 Absolute Metal Roofs - A Wilmington NC Metal Roofing Company

Absolute Metal Roofs -   P.O Box 7956  Wilmington, NC 28406    Office: (844) 299-7699

Albertson NC 28508, Atkinson NC 28421, Beulaville NC 28518, Bolivia NC 28422, Bolton NC 28423, Burgaw NC 28425, Calypso NC 28325, Camp Lejeune NC 28542, Carolina Beach NC 28428, Castle Hayne NC 28429, Chinquapin NC 28521, Clinton NC 28328, Currie NC 28435, Deep Run NC 28525, Delco NC 28436, Dover NC 28526, Dudley NC 28333, Faison NC 28341, Garland NC 28441, Hampstead NC 28443, Harrells NC 28444, Holly Ridge NC 28445, Ivanhoe NC 28447, Jacksonville NC 28540, Kelly NC 28448, Kenansville NC 28349, Leland NC 28451, Magnolia NC 28453, Maple Hill NC 28454, Mccutcheon Field NC 28545, Midway Park NC 28544, Mount Olive NC 28365, Newton Grove NC 28366, Pink Hill NC 28572, Richlands NC 28574, Riegelwood NC 28456, Rocky Point NC 28457, Rose Hill NC 28458, Sneads Ferry NC 28460, Teachey NC 28464, Turkey NC 28393, Wallace NC 28466, Warsaw NC 28398, Watha NC 28471, Willard NC 28478, Wilmington NC 28401, Winnabow NC 28479, Wrightsville Beach NC 28480​

"The crew was very courteous, hard workers and answered all my questions. All the materials came on time. After they installed my roof they did a bang up job in cleaning up the debris. I would highly recommend Absolute Metal Roofs to all my friends."

Maria G.

Jacksonville, NC

We Use Industry Top Rated Materials with Longest Warranties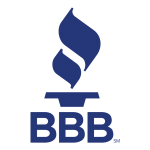 Custom In House Fabrication

Most Referred Regional Installer

Veteran Owned and Operated

NC GC License #75564