All Content and Images © 2017 Absolute Metal Roofs - A Wilmington NC Metal Roofing Company

Absolute Metal Roofs -   P.O Box 7956  Wilmington, NC 28406    Office: (844) 299-7699

Albertson NC 28508, Atkinson NC 28421, Beulaville NC 28518, Bolivia NC 28422, Bolton NC 28423, Burgaw NC 28425, Calypso NC 28325, Camp Lejeune NC 28542, Carolina Beach NC 28428, Castle Hayne NC 28429, Chinquapin NC 28521, Clinton NC 28328, Currie NC 28435, Deep Run NC 28525, Delco NC 28436, Dover NC 28526, Dudley NC 28333, Faison NC 28341, Garland NC 28441, Hampstead NC 28443, Harrells NC 28444, Holly Ridge NC 28445, Ivanhoe NC 28447, Jacksonville NC 28540, Kelly NC 28448, Kenansville NC 28349, Leland NC 28451, Magnolia NC 28453, Maple Hill NC 28454, Mccutcheon Field NC 28545, Midway Park NC 28544, Mount Olive NC 28365, Newton Grove NC 28366, Pink Hill NC 28572, Richlands NC 28574, Riegelwood NC 28456, Rocky Point NC 28457, Rose Hill NC 28458, Sneads Ferry NC 28460, Teachey NC 28464, Turkey NC 28393, Wallace NC 28466, Warsaw NC 28398, Watha NC 28471, Willard NC 28478, Wilmington NC 28401, Winnabow NC 28479, Wrightsville Beach NC 28480​

"The crew was very courteous, hard workers and answered all my questions. All the materials came on time. After they installed my roof they did a bang up job in cleaning up the debris. I would highly recommend Absolute Metal Roofs to all my friends."

Maria G.

Jacksonville, NC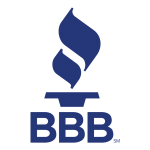 Veteran Owned and Operated

NC GC License #75564

Strip Shingles or "3-tab"are the original and the most basic of roofing shingles available in the industry. 3-tabs shingles are denoted by the fact that they are single layered roofing shingles and are generally designed to look like slate. 3-tabs shingles  have a very flat appearance on the roof line and are typically the lightest weight roofing shingles available in the market. Today, however, with significant advances in technology and consumer sophistication, 3-tab shingles are used primarily by home builders manufacturing economy priced homes or purchased by homeowners as replacement roofing shingle for homes that already have this type of shingle on their roof. 

Dimensional Shingles or "Architectural" are now the predominant roofing shingles installed in North America. These products are manufactured as dual layered products and provide a thicker and richer appearance on the roof . Architectural shingles also typically are heavier weight than 3-tab and usually have improved warranty protections, which can range from 30-years to Lifetime.

Luxury Shingles are usually described as laminated shingles that have a differentiated appearance or functionality from traditional architectural shingles. These products may have designs that mimic "old-world" roofing shingles, like natural slate or natural shake roofing shingles. Styles like CertainTeed's Grand Manor® and Presidential Shake® products are prime examples of Luxury roofing shingles that provide an enhanced aesthetic appeal. Luxury Roofing Shingles might also have important functional improvements such as Impact Resistance or Solar Reflectivity that can possibly extend the life of the roofing system or provide lower energy costs.